First impressions matter, especially when it comes to your home. The right outdoor lighting not only ensures safety but also accentuates the beauty of your home's architecture. Beyond mere illumination, strategic lighting can create a welcoming ambiance, highlight your garden's best features, and even make your space look larger and more inviting. Dive into the world of outdoor lighting and discover how to elevate your home's curb appeal, making it the envy of the neighborhood. Whether you're looking to create a serene evening retreat or showcase your home's design, the right lighting choices can transform your exterior into a visual...
---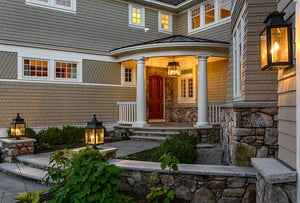 The garden is often considered the heart of a home, a place where nature meets nurture. But as the sun sets, the beauty of a garden can fade into the shadows. With the right landscape lighting, however, your garden can shine brightly, day and night. Dive into the world of creative landscape lighting and discover how to transform your garden into a breathtaking outdoor space. The Basics of Landscape Lighting Landscape lighting is more than just illuminating a path; it's about enhancing the beauty and functionality of your outdoor space. Choosing the right fixtures is crucial. From durable designs that...
---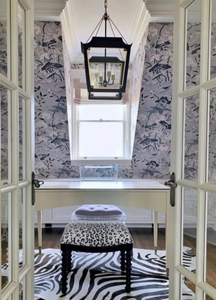 Hanging light fixtures are an essential design element in any home. In addition to serving the critical function of illumination, they also add character and style to interior spaces. When choosing chandeliers, pendant lighting, and other hanging light fixtures, there are several factors to consider. In this blog, we'll cover everything you need to know about hanging light fixtures, including key considerations when selecting hanging light fixtures and a roundup of the best spots to place them. Key Considerations for Hanging Light Fixtures We often take well-lit rooms for granted. However, good lighting is not effortless—even when it appears to...
---
From providing airflow and illumination to serving as a focal point and element of design in a room, ceiling fans are functional and stylish additions to any space. However, with so many options available, choosing the right ceiling fan for your space can be a daunting task.
---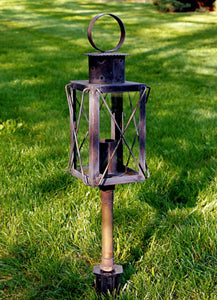 If you've ever driven through a neighborhood at night, there's probably been at least one house that made an elegant impression. Likely responsible for that impression? A well-designed exterior lighting plan. While interior lighting showing through windows casts a beautiful glow, it's not enough on its own. That's where outdoor lighting comes in. In addition to porch and patio lighting, landscape and driveway lighting has the potential to do everything from providing safety and security to creating a warm and inviting environment. Wondering where to begin when it comes to improving your home's exterior appearance with landscape and driveway lighting?...